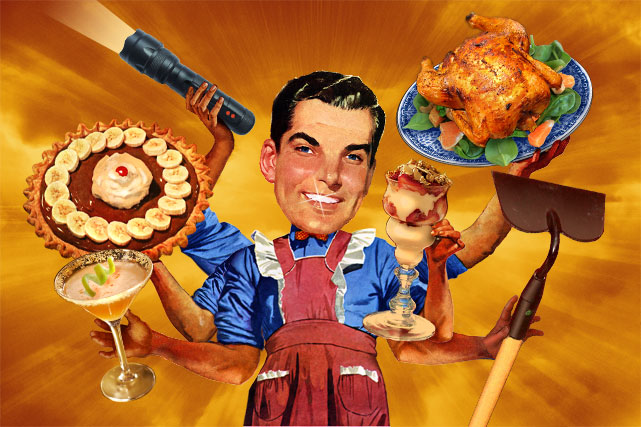 A gourmet survivalist has a brain full of science, a bag full of tricks, and a mouth full of opinionated taste buds. Because they're aware that the next major weather event (or catastrophe of any kind) may sever their access to fresh food and water, they've stashed away enough delicious, nutritious, shelf-stable food to last their families at least three months. They're willing to pay a little extra for sustainably and ethically produced foods, yet at the same time, they keep their eyes peeled for bargains. Though they seek to avoid highly processed foods, they occasionally indulge in rice crispy treats, store-bought salsa and other guilty pleasures without remorse.
These industrious epicureans grow much of their own food, can their own jam and distill their own spirits. They know which mushrooms are poisonous, when to buy olive oil and how to build a fire without matches. They're not afraid to get their hands dirty, eat their own words, or try new recipes on new friends. Being aware of the dangers that could arise when the grocery store shelves are bare, they educate and encourage friends and extended family to "prep" – without being preachy.
A gourmet survivalist believes knowledge and preparedness is power and chooses not to live in fear.
Are you a gourmet survivalist? I myself am not quite there yet, but I'm working on it. If you can relate to all or any of the description above, please chime in and help make this site a reliable resource for anyone interested in storing and preparing delicious, satisfying and nutritious foods.