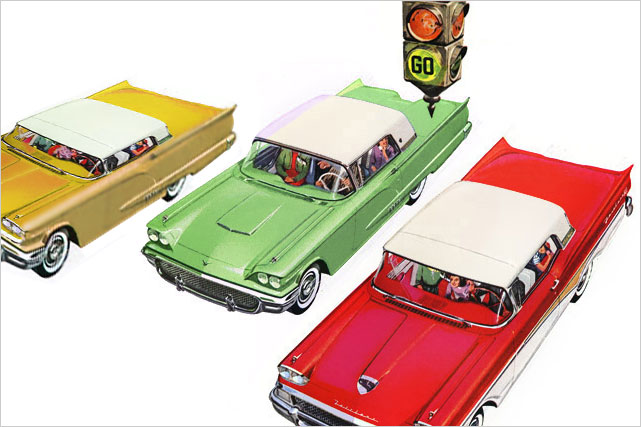 Many of my recipes, cooking techniques and practices are labeled with a colored dot to indicate red light, yellow light or green light days.
Red Light Day:
A disaster has hit, and you're now left without access to fresh food. At least one of the following scenarios is in place:
Fridge is Out
Limited Water Supply
No Stovetop
In this situation, you'll want to use the recipes labeled with a red dot. Go to the "Recipes" page, scroll down to "Recipes > By Category", and click on one of the "By Scenario" links to find the "Red Light Days" recipes that match your situation ("Red Light Days /Fridge is Out", for example).
By the way, if you don't have refrigeration, my guess is your Internet is also out. This is a good reason to print out the recipes that interest you ahead of time!
Yellow Light Day:
A disaster has been forecast. Start preparing now! Make sure your pantry is stocked with essential items (water, food and supplies that will last at least three months). Use any Green Light recipe that stores well without refrigeration, just in case.
Green Light Day:
The sun is shining, life is good, and there are no disasters looming in the immediate future. But that doesn't mean you shouldn't be prepared! Your pantry should always be stocked with your essential pantry items: foods you love and know how to cook. Green Light Days recipes combine fresh foods with stored foods  so you can continually use and replace them. Go to the "Recipes" page, scroll down to "Recipes > By Category", and click on "Green Light Days" to find delicious recipes that combine your essential pantry items with fresh ingredients.